We are run by volunteers and backed by the Alumni Relations team. Oxford10 Committee is based on two tiers, an Executive committee and an Extended committee.
Executive Committee Members
Extended Committee Members
Former Committee Members
---
Executive Committee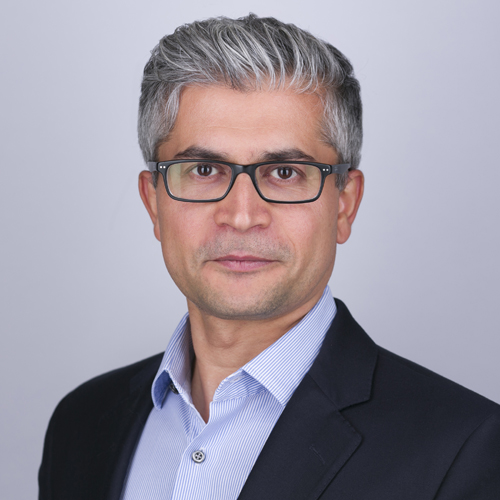 James Khan (President), Kellogg College
James is a business technologist with twenty four years experience in providing information technology solutions. He is passionate about software engineering, architecture, cyber security, digital transformation, and innovation. His expertise includes creating vision, strategy, and roadmaps for delivering business priorities. Over his twenty-four years' career he has worked for several large organisations and start-ups, where his roles included Group Head of Information Security, Director of Software Engineering, and Head of Architecture.
Currently, James works for UBS Investment Bank as a Global Architecture Lead for Investment Bank Research. Prior to UBS, he worked with AIB Bank as an Enterprise Architect & Head of Credit Architecture and was responsible for the digital transformation of the Credit domain.
James is also a member of the Oxford University Alumni Board.
He read Software & Systems Security at Kellogg (2014).
Connect with James Khan on LinkedIn
President since August 2019
---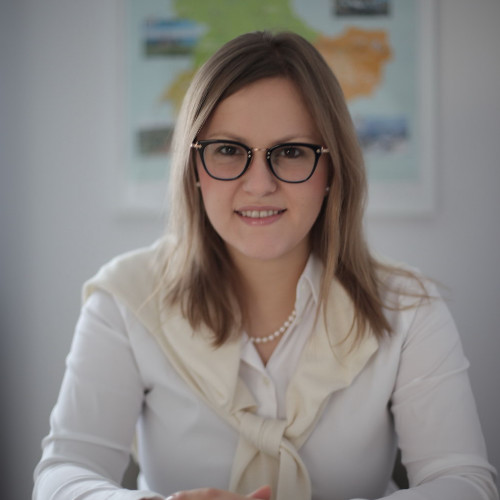 Magdalena Ewen (Vice President), Kellogg College
Magdalena is a passionate linguist who qualified as a teacher after completing her PGCE in 2013 (Kellogg College).
She works full-time as a private tutor teaching French and German to students all around the world. She absolutely loves languages and believes that it is never too late to start learning a new language.
In her spare time, Magdalena loves trying out new recipes. She prepares freshly made dishes every day and bakes cookies and cakes as often as possible.
She also loves snorkelling and her love for exotic fish and sea life has taken her to some magnificent places around the world.
Connect with Magdalena Ewen on LinkedIn
Vice President since January 2020
---
James Tan (Treasurer), Pembroke College
James studied Financial Economics at the Saïd Business School and was a member of Pembroke College, graduating with a master's degree in 2017. He is currently employed by JP Morgan Asset Management as a fixed income portfolio manager, specialising in investment grade corporate bonds. He previously worked in corporate banking for Lloyds Banking Group and in the hedge fund industry for AQR Capital Management.
James is a keen skier, a grade 8 pianist and a BSAC qualified scuba diver. In his free time he also enjoys country music, science fiction novels, and cooking.
Connect with James Tan on LinkedIn
Treasurer since August 2019
---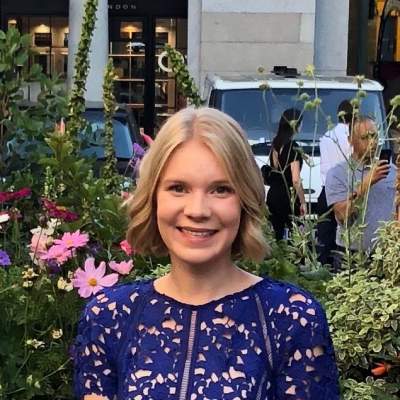 Sally Hayward (Events Officer), St John's College
Sally studied Human Sciences at St John's College, graduating in 2017. She is now a PhD student at St George's, University of London, investigating how stress affects the immune response to tuberculosis in migrants.
Connect with Sally Hayward on LinkedIn
Events Officer since November 2018
---
Extended Committee
Andre Riemma (Events Officer), Kellogg College
Andre read Software and Systems Security at Kellogg College, having graduated in 2018. He is currently working as a Security Architect at Goldman Sachs. Through Oxford 10, he hopes to expand his efforts to keep the Oxford alumni community in London connected.
Connect with Andre Riemma on LinkedIn
Committee member since September 2019
---
Abhay Soorya (Events Officer), Magdalen College
Abhay read Engineering, Economics & Management (EEM) at Magdalen College and graduated in 2015. He is currently providing technical leadership on various energy projects – smart metering, electric vehicles, storage, and other emerging technologies – aimed at modernizing the sector. Through Oxford10, he hopes to give back to the community, make new friends, and build meaningful personal and professional connections.
Connect with Abhay Soorya on LinkedIn
Committee member since September 2019
---
Preity Mohyal (Membership Officer), St Anthony's College
Preity has been living in London for over eleven years and has a career spanning in banking and freelance presenting work. From working with the Heads of Anti-Money Laundering at HSBC, Deutsche Bank and MUFG she has solid career in both Financial Crime and Regulatory Compliance. Currently, she is freelancing in presenting and is a regular guest at BBC Radio.
Connect with Preity Mohyal on LinkedIn
Committee member since October 2019
---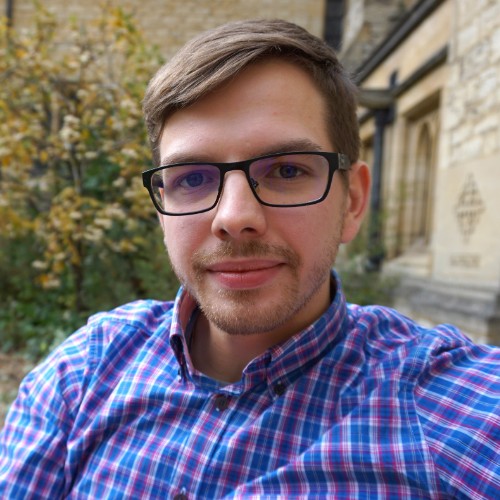 Andrey Fadeyev (Events Officer), Kellogg College
Andrey is a London based software engineer, who recently finished my MSc Software Engineering at Kellogg College. With an international background, and experience in industry and academia, he is keen to support alumni to make new links by pitching in to help at networking events and conferences.
Connect with Andrey Fadeyev on LinkedIn
Committee member since October 2019
---
Tanya Beverley (Outreach Officer), St Anne's College
Tanya is a passionate Educational Consultant and has worked extensively with independent schools and Russell Group universities. She specialises in helping students make successful school, university and scholarship applications.
Tanya has considerable experience in the education sector providing consultancy advice and support to improve the quality of governance in schools and universities. She also devises strategies to improve educational quality, and has experience developing and implementing new policies.
Connect with Tanya Beverley on LinkedIn
---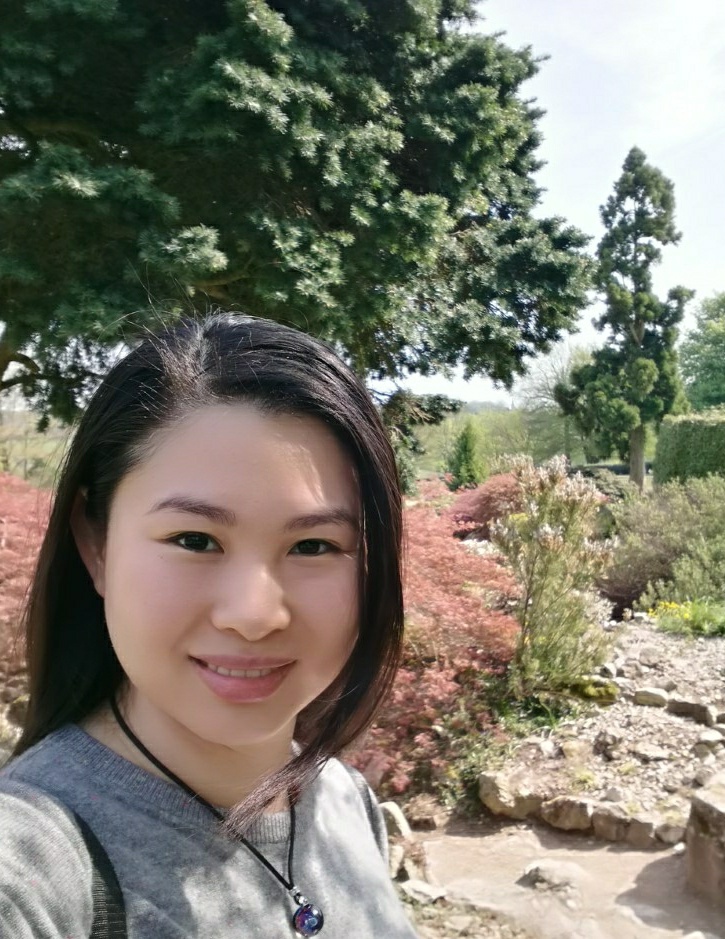 Nan Qi (Events Officer), Keble College
Nan studied Engineering Science at Keble College and graduated in 2012. Currently, she is working as a System Design Engineer.
Through Oxford10, she hopes to contribute to the vibrant alumni community in London and meet new friends.
Connect with Nan Qi on LinkedIn
Committee member since May 2017
---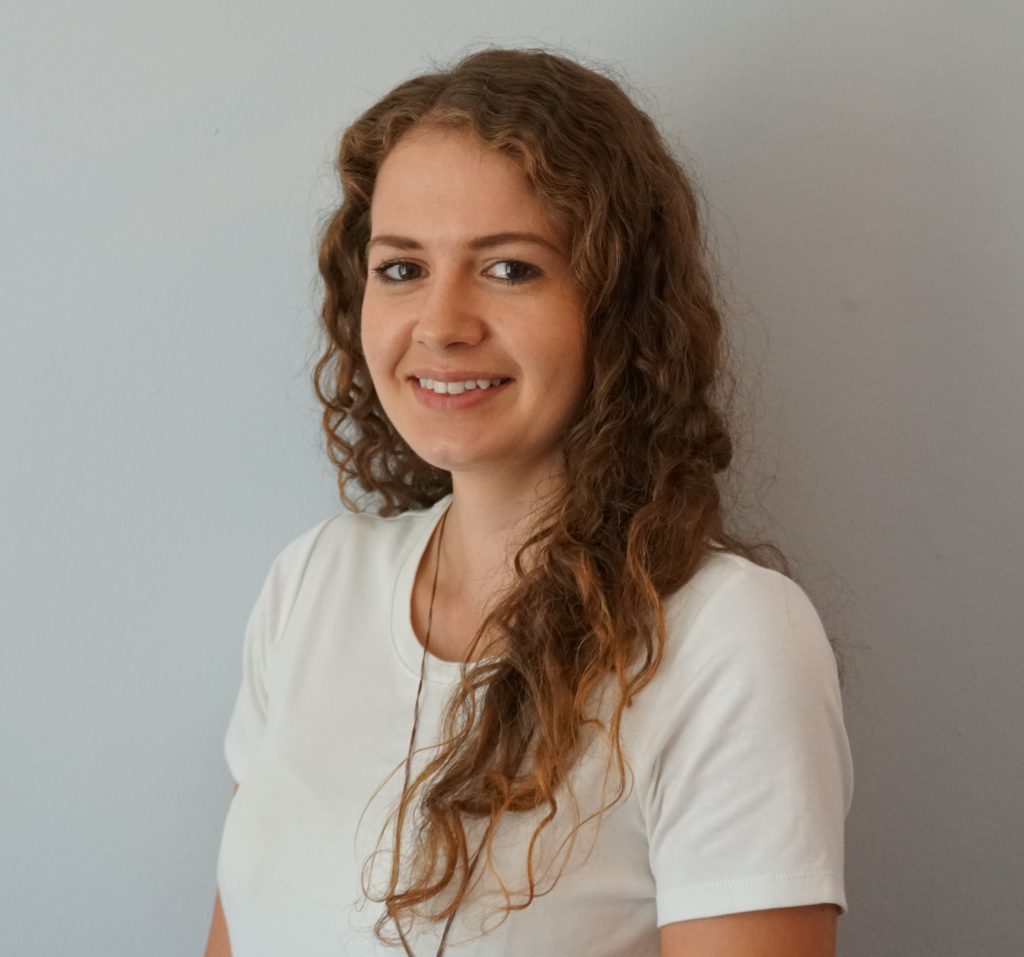 Naomi Scott-Mearns (Events Officer), St Catherine's College
Naomi studied Geography at St Catz and has worked in sustainability since. Currently, Naomi coordinates a global UN programme aiming to improve information to consumers to enable more sustainable consumption decisions. She still misses Oxford life sometimes.
Connect with Naomi Scott-Mearns on LinkedIn
Committee member since January 2019
---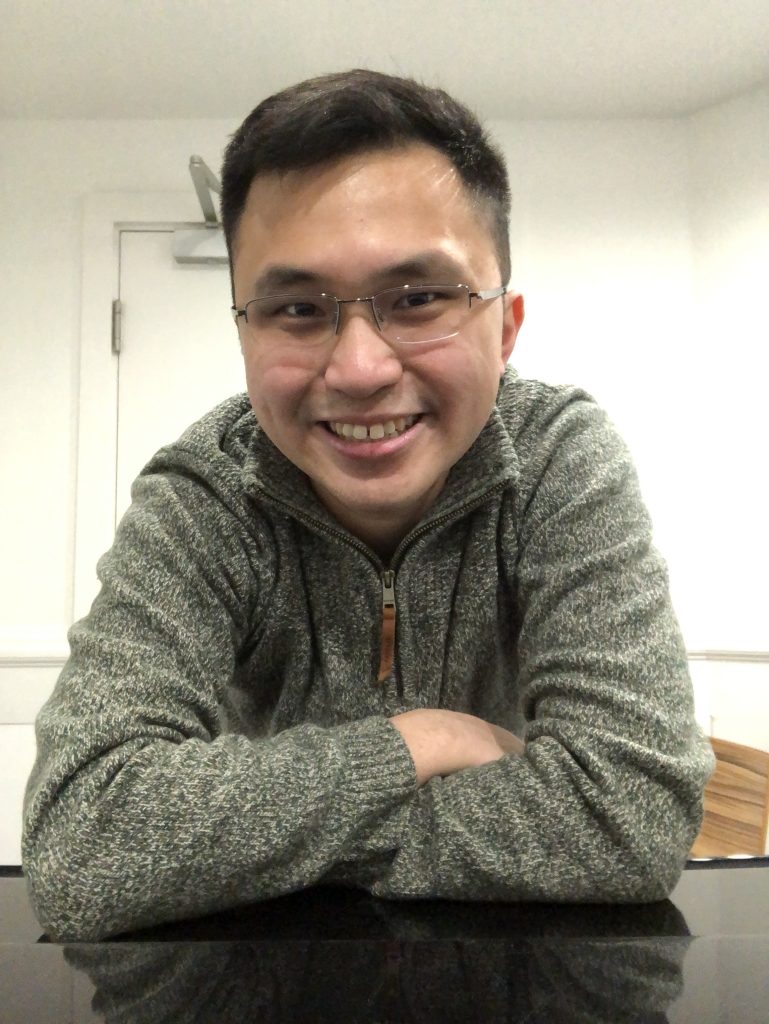 Andrew Seow (Events Officer), Lincoln College
Andrew was born and raised in Singapore, and did his 2 years of military service driving tanks before pursuing Law at Lincoln College. At Oxford, he was Chair of the Oxford Union Debate Selections Committee. Andrew graduated in 2019 and now works at an executive recruitment startup, where amongst other things he is learning the ropes of being a Londoner. He is keen to put together events to help young Oxford alumni stay connected and forge new networks and friendships. In his free time, he enjoys cooking, reading, and pretending to gym.
Connect with Andrew Seow on LinkedIn
Committee member since April 2020
---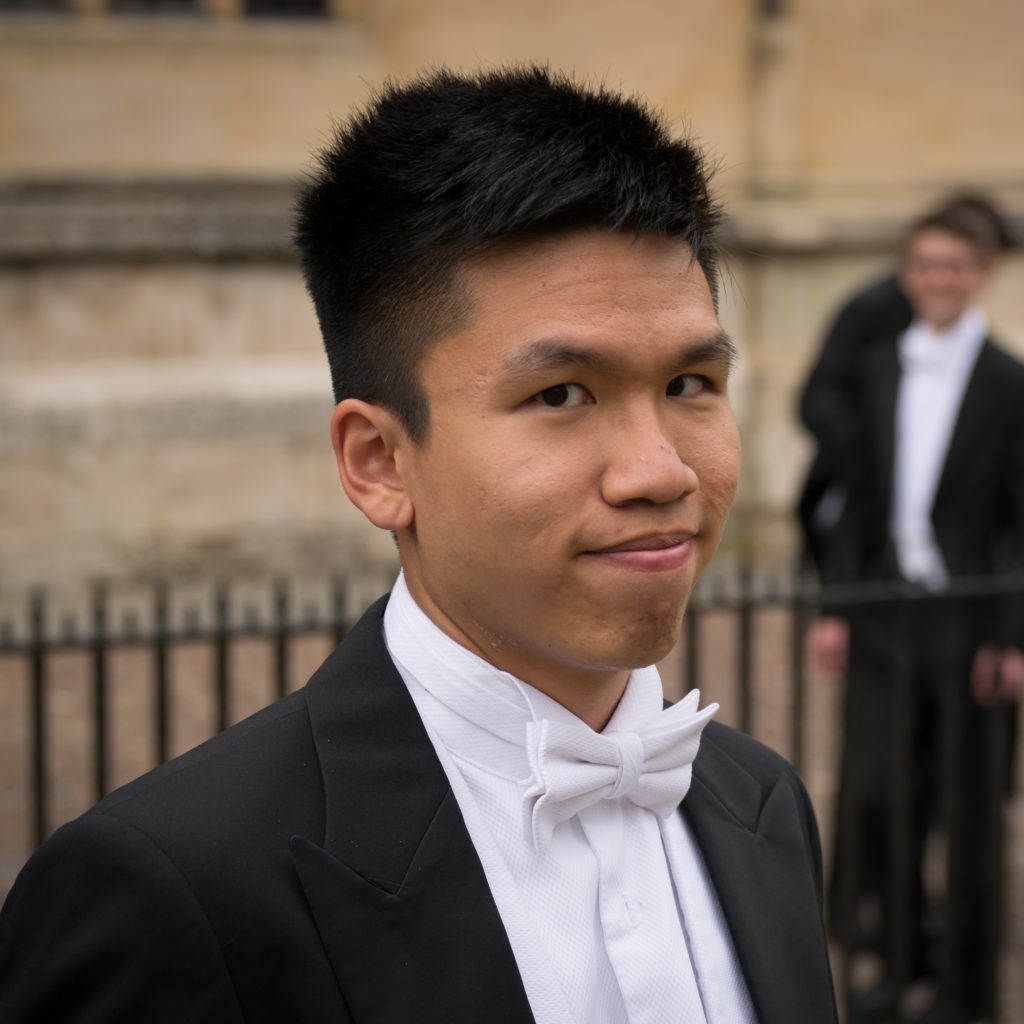 Teck Wei (Comms Officer), St. John's College
Teck Wei read Philosophy, Politics and Economics at St. John's College and graduated in 2018. He now works at an executive recruitment startup as the not-for-profit sector head, helping charities and non-profit organisations find the skilled board members they need. In his free time, he contributes to international debating competitions and is a long-suffering Arsenal fan.
Connect with Teck Wei on LinkedIn
Committee member and Communications Officer since April 2020
---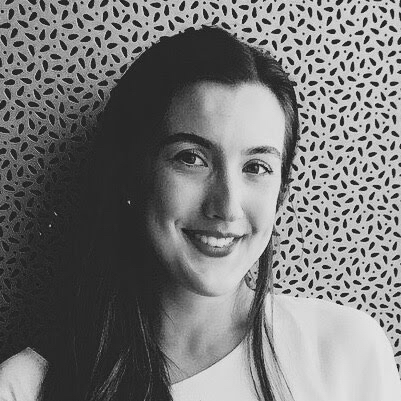 Annabel James (Events Officer), St. Hilda's College
Annabel is a gallerist-turned-paralegal working in fintech, with three years of experience as a volunteer Programme Officer for a large academic society that ran monthly lecture events and social functions at venues such as hotels, embassies and universities throughout Tokyo. Her work for that society gave her a strong grounding in liaising with different venue staff, speakers and hospitality providers; managing budgets; and hosting events herself where needed. She is keen to give back to the University that has shaped her life so much by supporting Oxford10, now that she has returned to live and work in the UK. She is keen to take this chance to support the Committee in growing the Oxford10 community.
Connect with Annabel James on LinkedIn
Committee member and Events Officer since May 2020
---
Former Committee Members
Kaushy Kularatnam (Former Vice President)
Connect with Kaushy Kularatnam on LinkedIn
Vice President from August 2019 to January 2020
---
Peter Gleeson (Former Interim Comms Officer), Magdalen College
Peter graduated in 2014 after reading Biological Sciences at Magdalen College. He currently works on the Founder's Team at Revolut, one of the fastest growing FinTech companies in the world. He also contributes to freeCodeCamp, an internationally focused non-profit which provides high quality tech education to anyone, for free.
Connect with Peter Gleeson on LinkedIn
Committee member from September 2019 to April 2020
---