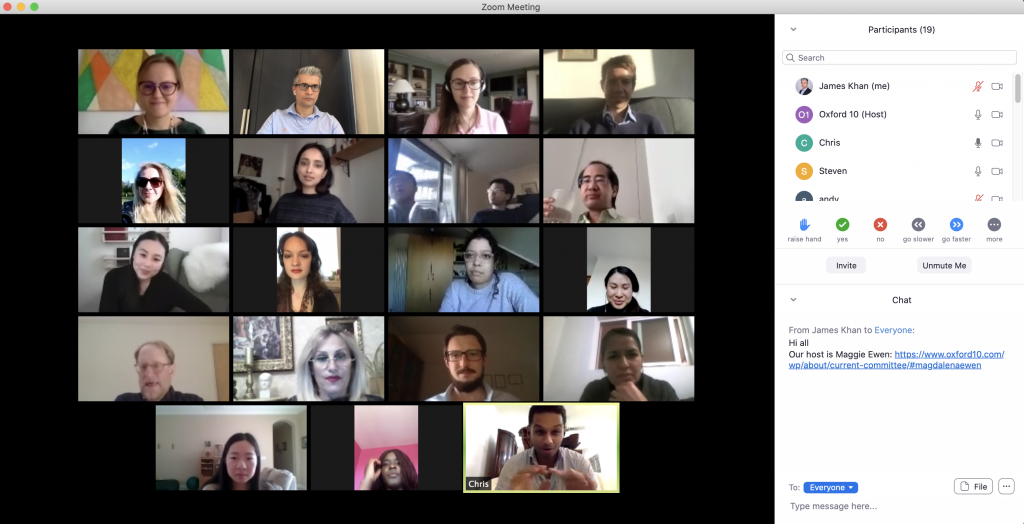 Last week, we held our first Oxford10 Virtual Get-together on Zoom to see how the community was coping with lockdown and COVID-19. We talked about life in the new normal, from fresh ways of socialising online to how we're getting our food fixes with a torrent of food delivery orders. 
We did a survey to see how much COVID19 has affected our lives and unsurprisingly, no one felt like everything had continued unchanged. However, there was plenty of positivity – just under 70% of us had picked up a new hobby, and nearly half will emerge with improved culinary skills!
To play our part, we're hoping to engage the Oxford10 community with more online events until we can meet up in person once more. We're starting with a movie night, but if you've got any ideas for group activities we'd definitely love to hear them.
Keep an eye out for our next event announcement – hoping to see as many of you there as possible!