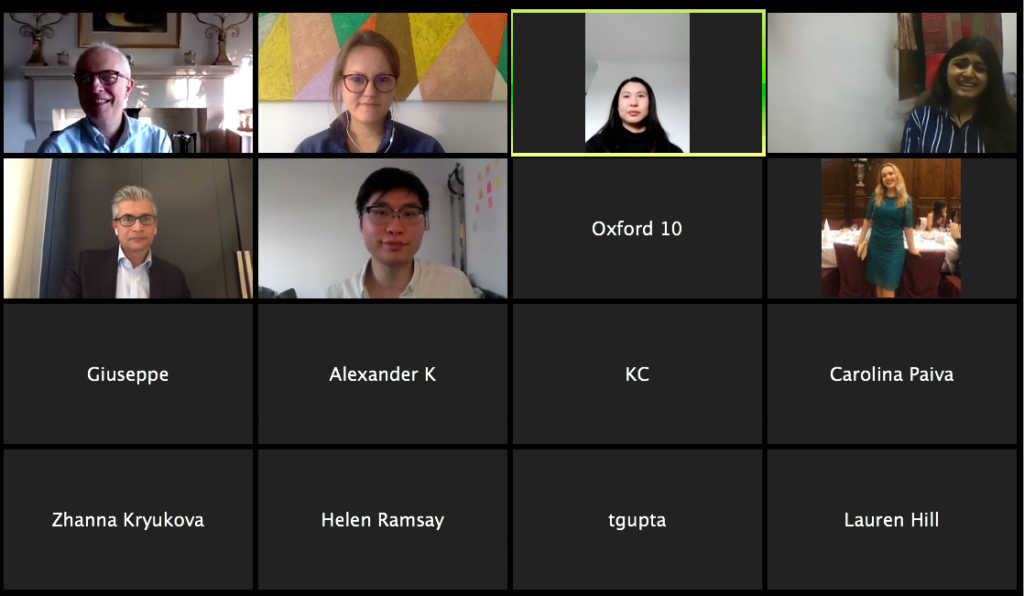 On 8th September 2020, Oxford10 welcomed Jonathan Black (Director, Careers Service & Internship Office, University of Oxford, and also Chair of the Oxford Hub) for a live seminar on career prospects in the light of a pandemic-related slowdown.
In an interactive and engaging session, Jonathan shared his view on the effects the pandemic has had on the job market. These insights included quantified trends as shown by the number of job vacancies posted on the OU job vacancy board, and the outlook in different sectors under significant influence of forces such as COVID, Brexit and automation.
The talk finished with an encouragement to the alumni to use the careers service, which provides support to Oxford alumni for life. These services include the job vacancy board on CareerConnect, access to careers fairs and Skype appointments with alumni careers advisors.